About Us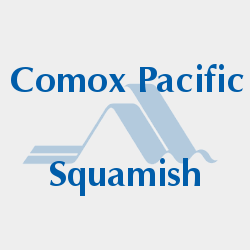 Our entire business is structured around making your business a little easier. An extensive service network, a strong fleet of pickup and delivery vehicles, and interactive online customer tools - these are just a few of the reasons Comox Pacific Express is expedient and the most dependable LTL carrier in Vancouver Island and British Columbia.
The best coverage on the Island
Maintaining service centres in Victoria, Nanaimo, Port Alberni, Campbell River and Port McNeill; Comox Pacific Express connects the island more effectively and efficiently than any other LTL and Flat Deck carrier. We offer reliable, scheduled service (including overnight service) to every point within our network. For customers, that means quick deliveries, less time in transit, and less handling.
If you're shipping between points on Vancouver Island and the Sunshine Coast, a Comox Pacific service centre is responsible for your freight at every leg of its journey.
Ship with Comox and get your freight to its destination on schedule and undamaged.
Experts in peace of mind
When it comes to connecting the dots, we're the best in the business. Our employees have been coordinating, consolidating and transporting freight since 1972. And we're not just experts in moving goods from point A to point B - we're experts in peace of mind. Every Comox customer receives consistent invoicing and competitive pricing. We have the capability to provide electronic notification and have a full complement of technology options including Electronic Data Interchange (EDI).
Trust us with your valuable and time-sensitive freight. Our on-time delivery rate is one of the best in the industry. We are also highly regarded for protecting customers' goods and preventing damage during transport.
Phone First Policy
Our coordinated network of service centres is committed to customer service. In the event of a service interruption our service centre will call our customers with updates on schedules and delivery times. It's just one of the many ways we make our customers day a little easier.
History
Comox Pacific Express has delivered reliable and innovative transportation services since 1972 and has become Vancouver Island's premier expedited service provider.. We live in the communities we service. Comox is the first choice on the island for quality LTL transportation service solutions.